Appeals online help
This page contains useful information about online appeals. Topics covered include: Register to get started, Electronic Identification, Uploading Documents, Save for Later and Continue, Forgot my Form ID, Forgot my Password, Review and Submit, and Frequently Asked Questions
Electronic Identification
Electronic Identification
This section allows us to verify your identity electronically, avoiding the need to bring your ID documents to us. You will need either your Medicare Card, Australian Passport or Australian Drivers Licence. If you do not want to verify your identification electronically, you will need to provide your identification documents at a later stage.

1.Click "Yes" to consent for DCJ to check your identification electronically. If you select "No", you'll need to bring these documents into a DCJ office.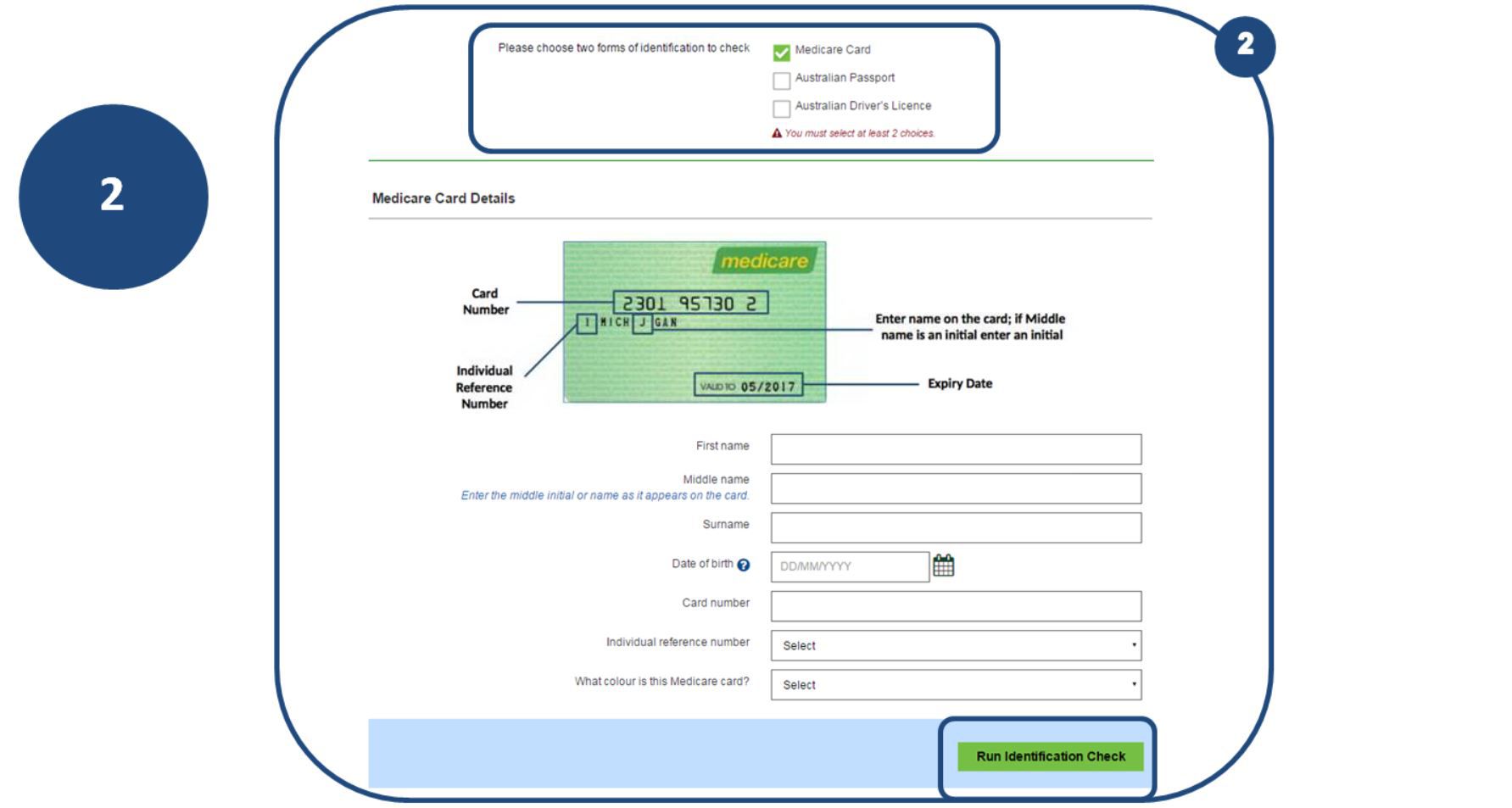 2 When you select the form of identification that you will be using, the required fields will appear. Enter you details and select "Run Identification check". If the first form of ID returns an unsuccessful result, you can enter the details of another form of ID and try again.
Your rating will help us improve the website.
Last updated: 30 Oct 2019